Tired of watching patches on your face? Are you still wondering how to get rid of them and flaunt with your natural Beauty. Get better looking skin with our Activated Charcoal Face Wash which has cleansing properties.
Charcoal as the main ingredient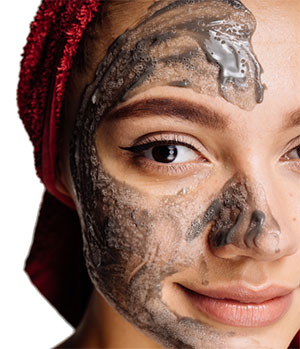 Considered as a hot beauty ingredient, Charcoal has its benefits not limited to skin only but it also work wonders on the hairs by neutralizing acid and absorbing impurities. If your skin is feeling little cloudy, cleanse and moisturize it with Charcoal skin care products that minimizes pores leaving it brighter. Activated Charcoal helps zap zits, banish blackheads, shrink pores, and leave skin with a radiant, well-rested glow. It fights dullness caused by pollution and reduces facial acne scars. While searching for anti-pollution face wash, the best pick will be Activated Charcoal Face Wash.
The Activated Charcoal Face Wash removes daily impurities like dirt, oil and pollution, and cleans your skin inside out. The powers of Charcoal are being harnessed in this face wash. That's why it is considered as the best deep face cleanser and also acts as a mild Exfoliator. Activated charcoal skin benefits also include smoother, clearer and fresher looking skin. The face wash with activated charcoal exfoliates and buffs away the dead skin that stands in the way of an intensive clear skin. It removes pollution from deep pores within the skin and gives an oil free glow after every time you wash. It's the most effective way to get radiant and flawless skin. This is the best solution to a spotless and fairer skin. Say goodbye to skin dullness!